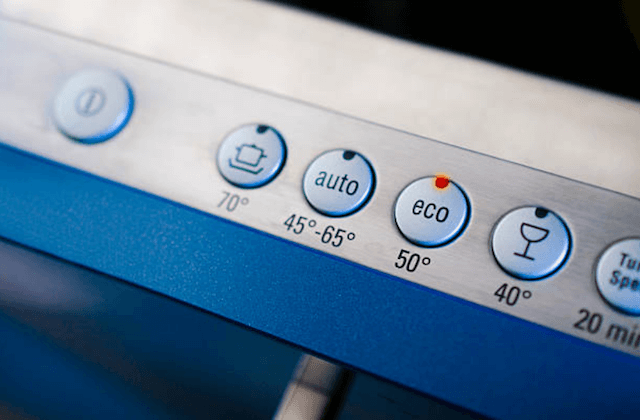 CALL TODAY:
(707) 368-4257
It can be a serious problem when the dishwasher is a house isn't working because of the handiness that this appliance offers. The instant that an issue happens with your dishwasher, you should call in the repair service. No one wants to have to do dishes by hand and Pride Vacaville Appliance Repair service can make sure that you don't have to. We can provide same-day repair for your dishwasher.
We aim to fix all appliances, including dishwashers, quickly and our customers can expect quick, professional service from our technicians. We understand the need for a dishwasher and we also know how much of a timesaver it is. We also work diligently to make sure that our vans are stocked with the tools and manufacturers parts that a technician may need in order to complete the repair.
DISHWASHER PROBLEMS
Constant/Loud Noises
Some of the most common causes of loud noises from a dishwasher are a broken pump housing, washer arm bearing, or motor bushing. Because this is a common problem, our technicians are able to address and fix these problems very quickly. Our technicians are great at troubleshooting these problems and figuring out what the exact cause is.
Leaking Water
A dishwasher leaks water for only a couple of reasons. One is that the water inlet valve is not functioning properly, and the other is that the door latch/closure needs to be repaired. Our customers can rest assured that our service vans contain the parts to repair all common major brands of dishwashers like Whirlpool, Kenmore, GE, and so many more. This allows us to fix the problem fast.
Won't Turn On
There are a couple of different things that can cause this to happen such as bad door latch switches, motor relays, electronic controls, and thermal fuses. Before it gets to the point where you are calling us, you should check to make sure that the dishwasher is plugged in and the circuit breaker hasn't been tripped.
Won't Drain/Fill
Your dishwasher may not be draining properly because there is a broken drain hose or a broken drain pump. If there is a problem with the dishwasher filling up, it is possible that the door switch, water inlet valve, or float switch are broken or malfunctioning. Your dishwasher goes through cycles of filling and draining and if these cycles are not happening properly, the dishwasher cannot properly clean the dishes.
Won't Clean Dishes
If the dishes aren't getting clean, your dishwasher is just for looks. This could be the result of a faulty water tube, filter, spray arm, or housing gasket. You can be sure that the Vacaville Appliance Repair service van is stocked with these parts and the repairs can be done quickly.
Won't Dry Dishes
A dishwasher's ability to dry the dishes once they are clean is part of the reason why they are so convenient. If a dishwasher is not drying the dishes, it may be because the thermostat, heating element, or rinse aid dispenser is not working. Our techs will only need to go to the service van to get the part they need to get it fixed.
Won't Dispense Detergent
Without any detergent or soap dispensing throughout the machine, the dishes are going to be almost as dirty when they went in. A dishwasher may not be dispensing the detergent because of a broken timer, wax motor, or bi-metal release.