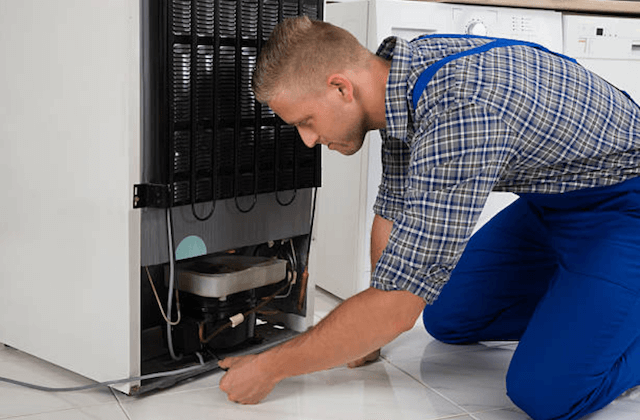 Pride Vacaville Appliance Repair is a family owned and operated appliance repair service in Solano County that takes great pride in our work and puts our customers first. Our goal is to make sure that each customer is paid the same amount of care and attention as the one before. We also appreciate the trust that our customers have in our business.
Our certified technicians go through rigorous training and education that is, then, complemented by experience which allows them to do any and all repairs that you may need. Our repairmen are also well-versed in the newer brands and technologies, so they are able to keep up with the modern advancements in household appliances.
Because of the importance of household appliances, our goal is to complete the necessary repairs on your refrigerator, dishwasher, oven, washing machine, or dryer on the same day that you called us. We make this same-day repair service available to all of our Vacaville customers.
We make sure that our service vans are fully stocked with manufacturer parts. This guarantees that our technicians are able to work on such brands as Whirlpool, Maytag, Kenmore, Samsung, KitchenAid, Wolf, Bosch, Sub-Zero, Frigidaire and so many more. Our technicians and the work that they do also come with a 12-month warranty because the satisfaction of our customers is important to us.
CALL TODAY: 707-504-0630
SERVICES IN VACAVILLE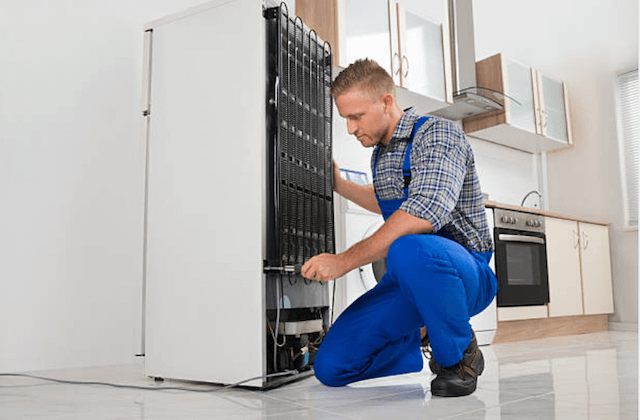 REFRIGERATOR REPAIR
The technicians at Pride Vacaville Appliance Repair are able to identify the issue and then employ manufacturer parts to fix that issue. They handle common and not-so-common problems with refrigerators and freezers such as condensation, ice makers, water dispensers, noises, cooling issues, or whatever else may be going on. They can successfully complete these repairs on the whole list of major brands.
OVEN/STOVE REPAIR
We are there, at your service, when your range hood or stove breaks. Our technicians are given the tools and the skills to be able to fix all brands and models of ovens including gas and electric models. They can tend to the wide range of problems that can occur with your stove pertaining to things like burners, doors, relays, ignitors, bulbs, and more.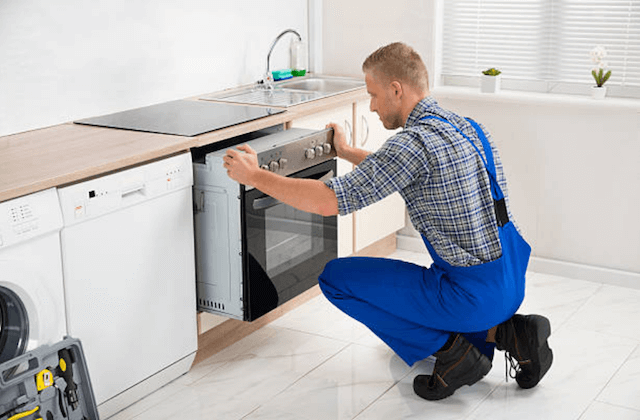 DISHWASHER REPAIR
Our same-day repair service applies to dishwashers too. We can identify and repair any and all possible problems with your dishwasher, from common to rare. Dishwashers can be a complicated machine to work on due to the fact that some problems will affect the ability to wash and others affect the drying cycle. These issues include impellers, pump assemblies, odors, cloudy glassware, and so much more.
WASHER/DRYER REPAIR
Trips to the laundromat are out of the question for a busy household because of the inconvenience and the cost. Our punctual technicians can work on front- and top-loading machines and the Pride Vacaville Appliance Repair same-day service applies to washers and dryers too. They can diagnose and fix problems that relate to agitation, noise, doors, switches, control boards, and vibrations.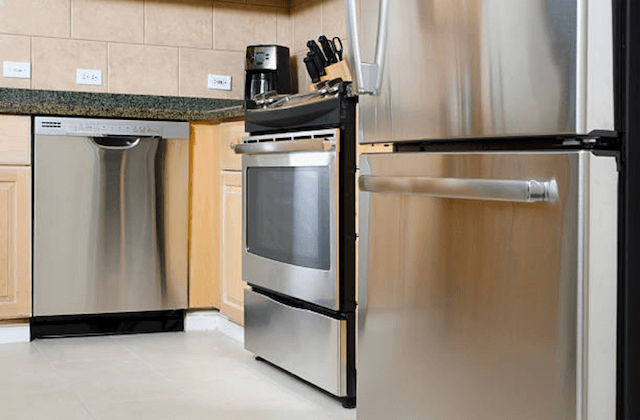 CUSTOMER REVIEWS
"Pride Vacaville Appliance Repair fixed our dishwasher and oven for an affordable price. The quality of their service and the results were both excellent! – Tina R.

"The repairman was so polite and professional. He explained the repair process and all the parts he would need. Very trustworthy." – Alison A.

"This is the best appliance repair company in Vacaville! No doubt about it." – Jim U.
APPLIANCE REPAIR FAQ
Q. Should an appliance just be replaced when it breaks?
A. You can either arrange to have the broken appliance repaired or you can replace it, those are really the only two options you have. Many people choose to try and fix the machine initially because it is a much cheaper process, appliances aren't cheap. Ultimately, the smart thing to do is to make the choice based on the age of the machine.
If a broken machine is still in the early or middle part of its' average lifetime, you should have it repaired. If the machine is pushing more towards the end of its' average lifetime, it is probably best if you just go out and replace it with a new one. Here is a list of the average lifetimes of the most common household appliances that you probably have in your home:
Dishwasher: 10 Years
Washer: 11 Years
Dryer: 14 Years
Refrigerator: 15 Years
Gas Ovens: 15 Years
Electric Stoves: 15 Years
Freezers: 15 Years
Q. Does your company offer its' customers some sort of warranty or guarantee?
A. Yes. We offer a multi-faceted warranty on our parts and labor. We utilize manufacturer parts for brands like GE, Frigidaire, Kenmore, KitchenAid, LG, Whirlpool and more so that the manufacturer warranties are kept intact. We also offer a 12-month warranty on the parts and labor that we do. And please don't hesitate to call us after we have come to your home if a problem with the appliance continues.
Q. Will you be able to fix my appliance on your initial appointment at my home?
A. We are able to complete 95% of the repair jobs that we go on in the first visit. We are able to accomplish this because we keep our vans loaded with 90% of the most common manufacturer's parts and the tools needed to replace them. If there is a repair job in which we have to return for a second trip, our customers are not charged for that visit.
Q. Do you give your customers a timeframe for their scheduled appointment?
A. We always give our customers a reasonable 2 to 3-hour time slot in which they can expect our technician to arrive. Our techs also give the respect to our customers make sure to call them 10 to 15 minutes prior to their arrival. There are times when an appointment will take longer than is expected and that is why we give the time slot that we do. Our customers' time is valuable, and we aim to arrive as early as we possibly can.
Q. Is there a complete list of all the different appliance brands that you will work on?
We work on almost all of the major appliance brand if there is a brand that is not on the list, we are able to order the parts so that we can successfully work on any brand. If there are further questions about this, please feel free to call.
FIND YOUR BRAND BELOW:
Amana, Armstrong, Bryant, Caloric, Carrier, Century, Crosley, D&M, Electrolux, Fedders, Frigidaire, G.E., Gibson, Glenwood, Goodman, Hardwick, JC Penney, Jenn-Air, Kelvinator, Kenmore, Kitchen-Aid, L-G, Lennox, Luxaire, Magic Chef, Maytag, Norge, RCA, Roper, Rheem, Rudd, Samsung, Sears, Signature, Sub-Zero, Tappan, Whirlpool, Williamson, York & More!
____________________
VACAVILLE LOCATION
VACAVILLE CALIFORNIA
PHONE: (707) 504-0630