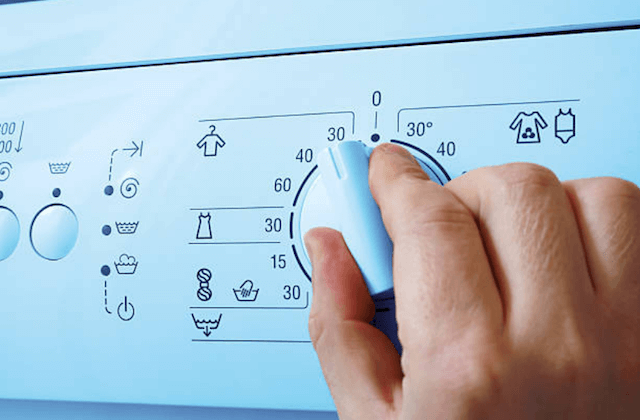 CALL TODAY:
(707) 368-4257
When your washer and/or dryer breaks, you can come to realize how much laundry a household really creates. Pride Vacaville Appliance Repair can help you in your time of need with our same-day service and reliable repairs. Life is too crazy to have to go to the laundromat and that is why you bought the washer and dryer in the first place. If there is an issue, address it promptly so that you can avoid complicating your life with piles of laundry.
We have the skills to work on all the major washer and dryer brands like GE, LG, Kenmore, Sears, Bryant, Carrier, Goodman, Lennox, and more. It doesn't matter if the repairs that are necessary are common or more complicated, our technicians will get your washer and/or dryer working again.
WASHER PROBLEMS
Loud/Consistent Noises
We have the skills needed to figure out where the noises are emanating from and the proper way to proceed with taking care of it. Our technicians commonly find that the source of the noise is usually a broken pump motor or a worn-out belt or bearings. This is one of the most common issues we deal with when we repair washers.
Won't Turn On/Agitate
In this case, check for the obvious first like the machine being unplugged or the circuit breaker being off. If the washer doesn't turn on, it could be because of a broken door latch, timer, or thermal fuse. If it is failing to agitate, this could be the result of agitator cogs, couplers, drive belts, or transmissions that are not working.
Won't Spin
This is a basic problem that we are able to address quite quickly. It is normally caused by the wax motor, motor coupling, or door latch. If your washer isn't spinning, give us a call and let us get you up and running again.
Overflows
A faulty water inlet valve, water level pressure switch, or the air dome tube will cause your washing machine to overflow. This problem can really cause a lot of issues, and damage, if not address effectively.
Not Hot/Cold Water
A lack of hot or cold water can be caused by a bad temperature control switch or inlet hose. This is an issue that we can easily help you to remedy.
DRYER PROBLEMS
Loud/Constant Noises
Just like with washers, this is one of the most common issues people encounter with their dryers. Bearings, seals, and worn belts can be the source of these noises.
No Heat/Won't Dry
A dryer that won't dry clothes becomes something in a home that is just taking up space and we can take care of that for you. Our techs can examine the dryer and determine if it is a broken heating element, cycling thermostat, or high limit thermostat that is causing this problem. These broken parts can also cause a dryer to get too hot and burn your clothing.
Won't Turn On/Tumble
If the machine is plugged in and the circuit breaker hasn't been flipped off, it may be the heating element, high limit thermostat, or cycling thermostat that needs attention. These parts can be repaired or fully replaced depending on the issue and our techs can determine what needs to be done.
Won't Turn Off
This is a simple problem, and yet still a pain when it happens. It is caused by, either, a broken timer or door switch.
Timer Won't Advance
If the timer is not functioning properly, the dryer is not going to complete the given cycle. This can be caused by a broken cycling thermostat or a timer motor.